---
Work with the workers
LISTEN TO THE AUDIO VERSION:
Way too many people focus on QUANTITY. They sponsor dozens, even hundreds of affiliates–which is great–but it is ultimately QUALITY that is the real key. Once you've found or developed 3-5 topnotch affiliates, you're going to see a lot of great things happen with your commission check.
How do you develop quality affiliates? It's real simple: WORK WITH THE WORKERS!
When you see people who are working SFI in your group, work with them! Support them closely, and train them to do the things you do so that you are creating duplication and maximum leverage. TIP: You can easily locate these people by checking your My Movers page daily.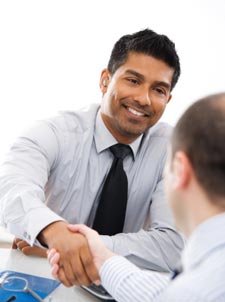 It's of course more natural for us to let the workers in our group just do their own thing. After all, they got active without you even telling them to, they're already sponsoring new affiliates, referring members, etc. They don't need your help or support–or so you think.
Meanwhile, you're spending all your time trying to get the people who obviously don't "get it" to do something. As the old saying goes, you can lead a horse to water but you can't make it drink—yet you continue to try.
You need to know that this is exactly the opposite of what you should be doing to build a successful business. I'm not saying you shouldn't follow up with those who don't immediately get active with SFI. You should. But don't spend ALL or even the majority of your time with this. And DEFINITELY DO NOT IGNORE your workers!
Indeed, the way you create those 3 to 5 "top-gun" affiliates that you need is by treating them LIKE YOUR FUTURE DEPENDS ON THEM!
If you're not in touch with your best, hardest-working affiliates at least every week (email, phone calls, chatroom, or whatever), I'm sorry, but you're trying to win a race with a car that only has one wheel!
How many affiliates will you have to go through to find your top guns? That's of course difficult to say. What I can tell you though is that they're out there (or are ALREADY in your group), and you'll develop them so long as you deny your natural instincts and apply the proper focus (work with the workers!).
Just like in a deck of playing cards, you KNOW there are four aces. If you start working your way through the deck, the first ace may not come up for a while, but eventually it will so long as you keep going through the deck. And if you don't quit, you'll eventually locate FOUR aces. It's the very same principle with SFI; the aces are there.
Keep sponsoring affiliates, work with your workers, and success will happen.
Tip: Don't waste time on skeptics or pessimists. They will NOT succeed in SFI or any other similar endeavor. They do not possess the qualities of a winner (this includes "rocking-chair advisors" who talk and talk, seem to know all the answers, but never act).
"Eagles don't flock–you have to find them one at a time."
-H. Ross Perot